Things

You Should Know Before Getting a Car Repair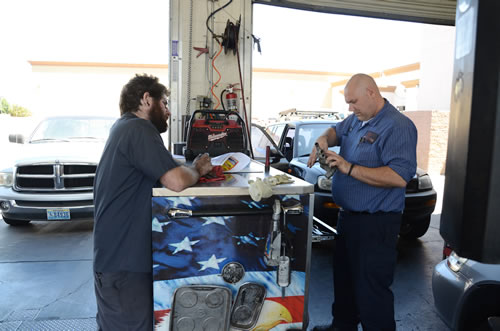 Cars are very important as well as they are useful. It also involves a huge investment, which is why it is very important to preserve its value and maintain the safety it brings to us when we use it. It is because of this that we actually know that car repair is very important. However, before you go to any car repair shop in Las Vegas, there are certain things that you need to know and check. Here are some things that you need to assess before bringing your car to any car repair in Las Vegas.
Double-check the extent of the damage
Double-checking the extent of the damage will help you decide whether you can drive the car down to the repair shop or just call the shop and have the car towed for repair. This will ensure your safety as well as prevent any unnecessary damage to the car.
Contact the insurance the company before any repairs are made
Before allowing the repair shop to take care of the damages of your car, it would be wise to contact the insurance company first so they inspect it and see what cost they can cover.
It is totally fine if you go from shop to shop and ask for their estimate cost in relation to the damages that your car has incurred. You can compare these estimates as well as the services that will be provided so you can be sure that you are getting your money's worth while also ensuring that the car is getting the proper repair it needs.
Check out the repair shops yourself to assess their workmanship as well as the tools they use to repair cars
Though some auto repairs in Las Vegas offer less cost or estimate for repairs that they do, you must not accept the offer right away. You must also take time to visit their car repair shop so you can assess how they work on cars as well as what tools and equipment they use for repairing cars. Some offers may come off as bit too expensive, but if they have modern equipment and skilled mechanics, your car will have better chances of getting quality repair with them.
Know how many years they have been in the business
This is basic. If the company has been in the business for a lot of years, it is most likely that they have many patrons who are satisfied with their service. Alongside knowing their business age, you can also do a little survey around the area, you so can assess if their customers are satisfied. If they have a website or social media page, you can also check on that to see if there are any negative reviews.
If you are looking for a trusted name in car repairing services in Las Vegas, you can check out carrepairvegas.com.
Write

a Comment
Fields with * are requierd